F

oothills

A

mateur

R

adio

S

ociety
FARS is an amateur radio organization for the southern San Francisco Peninsula area in California serving residents of Los Altos, Palo Alto, Mountain View, and other nearby communities. Our regular monthly meetings are held on the fourth Friday of the month at Covington School in Los Altos.
All our meetings are open to the public and most are free.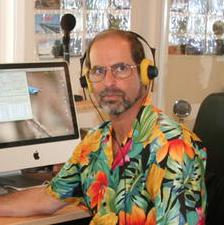 FARS/PAARA Winter Banquet 2015
Our speaker is Rich Seifert, KE1B
The Winter Banquet is scheduled for January 23rd and we are currently accepting sign-ups. Our speaker is Rich Seifert, KE1B, back recently from a Dxpedition to Anguilla (~150 km east of Puerto Rico).
We are raffling $1,600 in prizes, including an Elecraft KX-3 as our grand prize. Don't miss this special event, sign up now!
[Calendar loading...]
Learn about electronics at BARBC on the 2nd Sunday of each month.
Members and registered users may login to the web site to update their profile, sign up for (or renew) membership, or create/modify a public biography. Members may also search the membership roster to contact other members. Not a member, then register online, or sign-up at one of our meetings.
Membership in the Foothills Amateur Radio Society is open to any person interested in amateur radio who agrees to abide by the Bylaws and pay the annual dues. Membership in FARS includes our monthly newsletter available online. FARS is the sponsor for one of the Electronics Flea Markets at De Anza College during each year. Read our newsletter on line or join our email list. Many FARS members are active in amateur emergency communications and civic support activities.
We have a number of useful articles covering Smith Charts, Antenna Impedance Models, Digital Keyboard Modes, etc.
Here are copies of the FARS Bylaws and Articles of Incorporation.
---
Last updated January 26, 2015
Contact FARS (Questions and Suggestions Welcome)
73 de KN6QI
Some web service donated by DeLong Consulting.